If you're a Blender user seeking a more efficient rendering solution, this blog will help you. Dealing with unexpected issues and spending hours troubleshooting can be frustrating. It might be time to consider a new approach to your rendering process.
We proudly present a revolution in rendering services - Drop & Render. We are not just a render farm; we are a unique solution provider committed to making your Blender rendering process as efficient, simple, and worry-free as possible.
What Sets Drop & Render Apart?
We Rebuild Your Workstation!
This isn't your average render farm. We've implemented an advanced system where our Blender add-ons can detect not only your Blender version but also your render engine version and any other add-ons you might be using. This unique feature allows us to mirror your setup on our farm, reducing the chances of variations in the output. This means no more worrying about compatibility issues or render variations between your workstation and ours - we've got it all synced up.
We Check Your Project Upfront
Do you feel uncertain whether your project will run smoothly on a render farm? With Drop & Render, you can let go of these worries. Our intelligent system checks over 300 settings with our add-on to ensure your project will run correctly on our farm. Our smart checks can even resolve issues for you, making your project submission process smooth and trouble-free.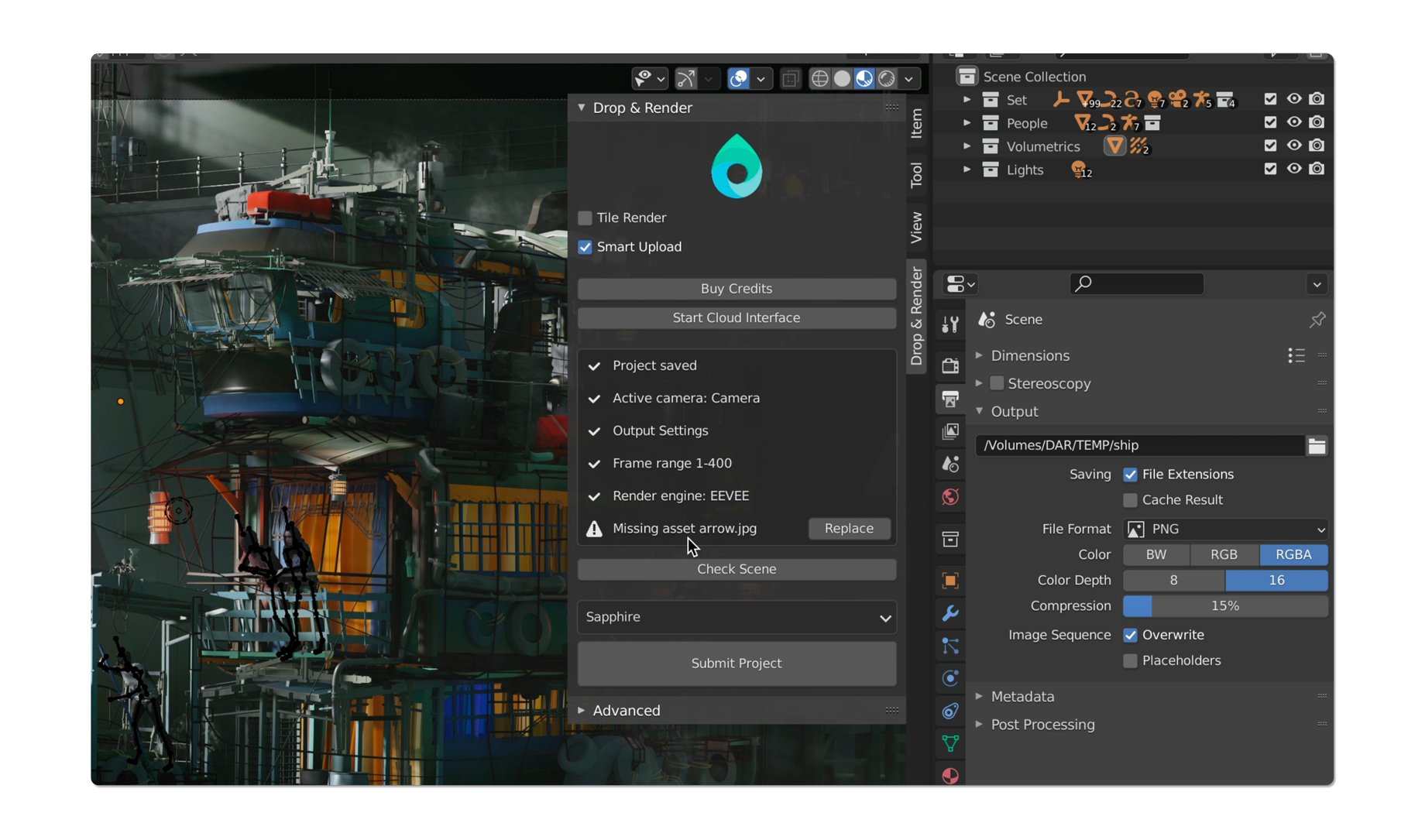 No Need to Collect Your Assets
Traditionally, on other platforms, you have to save your project as a .blend file with all assets included. With Drop & Render, we've simplified the process. You don't have to spend time bundling your assets - we do this for you. We find and remap your assets on our service, eliminating an extra step in your project submission process.
A Host of Other Features
On top of these unique offerings, we have an array of other features that will change your rendering experience for the better:
A Sync System: No need to upload projects twice.
Mobile Apps: Monitor your renders on the go with our iOS and Android apps.
Chat Support: We are always there to help, thanks to our user-friendly chat support system.
ACES: Full support for the ACES workflow
Render Engines: We support many engines like: Cycles, Octane, Redshift, Eevee & LuxCore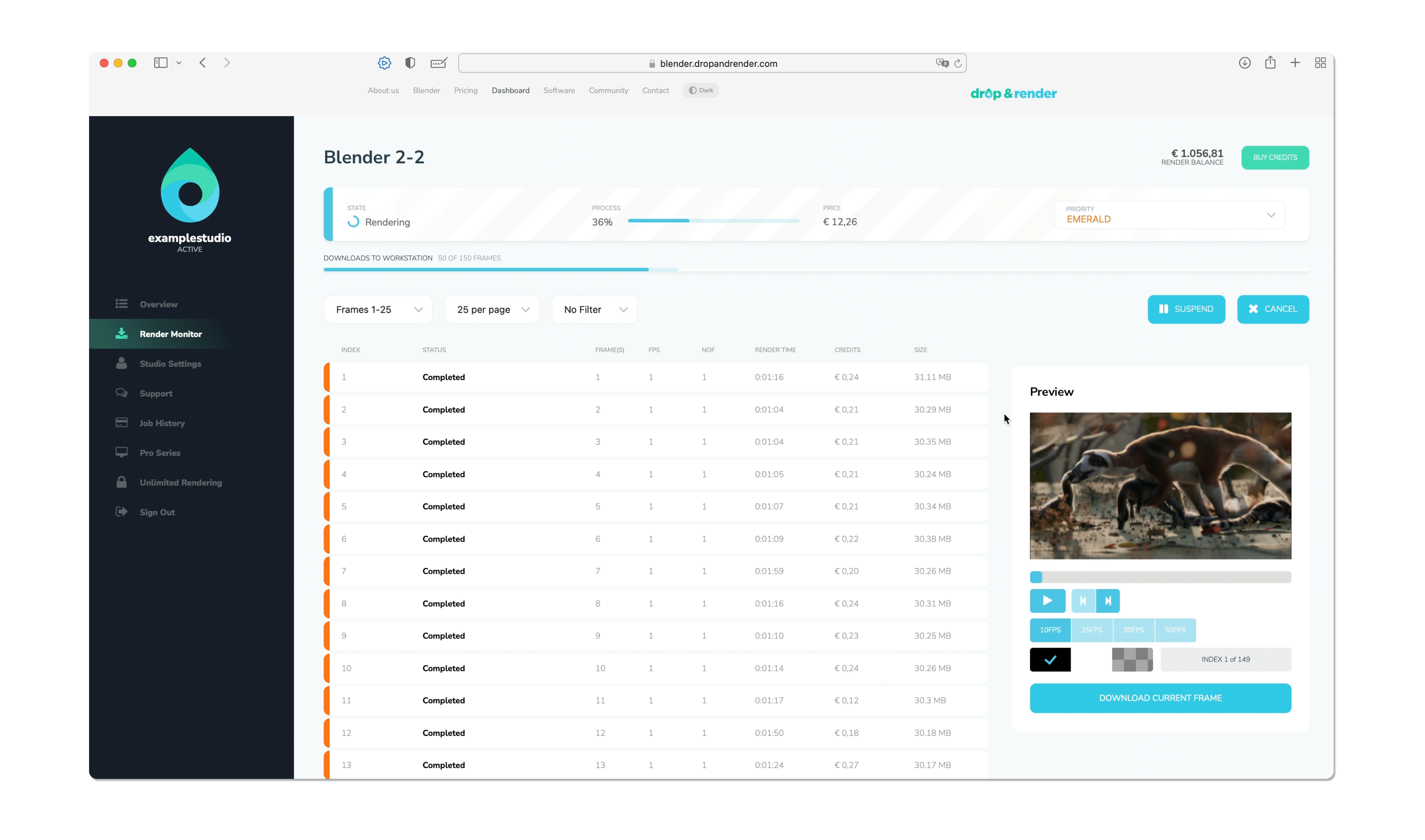 Get Started Now
Drop & Render is designed for ease, efficiency, and flawless rendering. It's time to step into a new era of rendering with Blender, one where your creativity is unburdened by technical limitations.
Try us out today and see the difference for yourself. Sign up to get free credits and start your journey with us. Need help getting started? Check out our quick-start video guide that will guide you through the process. Rendering with Blender has never been this simple. Welcome to Drop & Render, where we redefine rendering.
Watch the quick guide video to get the basic overview on how to start.